Episodes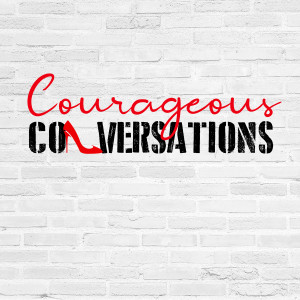 Wednesday Nov 17, 2021
Wednesday Nov 17, 2021
Welcome to Episode 86 of our podcast, Courageous Conversations, hosted by Leanne Pilkington.
In this episode, our guest is Heidi Dening, speaker, educator, and the author of a best-selling self-leadership book called 'Her Middle Name Is Courage'
Heidi Dening was working for a children-focussed NGO in Vanuatu when a night of terror changed her life forever.
Part of a volunteer group who proved the unsuspecting target of cultural conflict, she awoke to the sound of petrol bombs being thrown at her bungalow and the smell of smoke filling her room.
Heidi and her companions endured a night of fear, huddled together awaiting an airlift from the Australian Embassy.
All survived the attack, but the physical injuries faded long before the emotional scars.
Filled with rage, robbed of her purpose and left with lingering insomnia, it would take her 18 months to recover from the trauma that had occurred in an idyllic paradise often referred to as "the happiest place on earth".
Now an international speaker and resilience educator, Heidi she hit rock physically and emotionally before making the conscious decision to claim back her life and find her joy in the wake of events of 2014.
Ultimately, she would use her harrowing experience to empower others to overcome adversity.
In this inspiring Courageous Conversation with Leanne Pilkington, Heidi shares the strategies she used to find resilience within, and how she further employed those tools when her livelihood was threatened when the speaking industry ground to a halt during COVID-19.
In a podcast that provides incredible lessons about finding strength, joy and quiet in a noisy and sometimes challenging world, Heidi explains resilience is not bouncing back but bouncing forward using the lessons learned.
"What goes in textbooks, doesn't always work when you apply it to life. And I just felt that due to the fact that I had both of these things, I had science backed education plus real life experience, that it was a great opportunity for me to bring these together so that I could really make a difference hopefully to other people." Heidi Dening.
Don't forget to subscribe to the podcast via Apple Podcasts, Stitcher, Spotify or Google Podcasts.