Episodes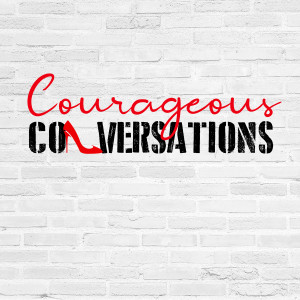 Wednesday Dec 15, 2021
Wednesday Dec 15, 2021
Welcome to Episode 88 of our podcast, Courageous Conversations, hosted by Leanne Pilkington.
In this episode, our guest is Colin Lee, Founder and CEO of Inspire Realty and a Property Advisor and Buyers agent
Colin Lee had always dreamed of starting his own business, but it wasn't until fate threw a curveball that he found the courage to take the leap.
In November 2019, he was heading up a major division of a property investment services company in Sydney when he was unexpectedly made redundant due to a business restructure.
At the time, his wife was seven months pregnant, Christmas was fast approaching, and Colin was faced with one the biggest decisions he would make in his life.
He could scramble to find another job or take the plunge into entrepreneurship, drawing on the skills accumulated in a 13-year property management, sales and property investment career.
Faced with uncertainty and doubt, but keenly aware of the ambition burning inside him, Colin notes it was a tough and scary decision to make.
Ultimately, he would make it with the assistance of a mentor, starting Inspire Realty in 2020 just before Covid hit.
In a Courageous Conversation that's all about getting the right help when you need it, Colin discusses the value of having a mentor who asks the right questions to allow you to come to your own conclusion.
It's a story about finding courage when you need it, taking the risks required to fulfil your dream, and finding the strength to go for it when it could be far easier to play it safe.
Colin also shares why it's critical to surround yourself with good people when making a major decision, how a mentor was the perfect person to assist, and why he has come to be one since.
He also notes often you have laid the foundations for success long before you have the courage to take a life changing leap.
"I plucked up a bit of courage and I said, 'you know what? This is it. I have one life. I might as well live it to my fullest'. I kind of felt like I'd started early. I'd been in business for so many years and I kind of take the analogy of the bamboo tree. It takes five years to grow its roots and then for the next five weeks, it just grows by twenty-five metres." – Colin Lee
Don't forget to subscribe to the podcast via Apple Podcasts, Stitcher, Spotify or Google Podcasts.