Episodes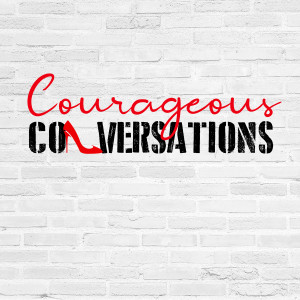 Wednesday Jan 19, 2022
Wednesday Jan 19, 2022
Welcome to Episode 89 of our podcast, Courageous Conversations, hosted by Leanne Pilkington.
In this episode, our guest is Sherrie Storor, a real estate agent, mentor, speaker, educator, happiness advocate and Best Life catalyst.
Sherrie Storor is widely regarded as one of the best coaches in the industry. Renowned for her can-do attitude and positive mindset, she has worked hard, achieved success as an agent, lost it all then reinvented herself to emerge as a sought-after real estate coach.
But as this Courageous Conversation with Leanne Pilkington reveals, behind that bright, smiling demeanour is a personal struggle that Sherrie has been navigating for the past couple of years.
And it's forced someone who views herself as an 'agent of change' to accept a situation she may not be able to alter.
In this deeply personal podcast, Sherrie reveals the hidden struggle she has been grappling with and how it has affected her personally and professionally.
She shares the thought process that has allowed her to push through, despite riding an emotional rollercoaster that vacillates between hope and loss.
With her new-found perspective, Sherrie offers essential tips on self-care, finding the positive, and seeking out the space and support you need when times get tough.
She offers an insight into what this experience has taught her and how it has allowed her to emerge stronger, more resilient and with exciting plans for her business ahead.
Sherrie also takes the time to share her expert advice on where agents should be focusing in the year ahead, why real estate should shake off the mantra of 'hustle and grind', and how industry professionals can achieve a work-life balance.
"There is something about pushing through and the show must go on. And really, you know, honestly, one of the big things that I have noticed in working with agents and high-performers and high-performing business owners, is that they also have this skill too. They are able to be completely broken, receive the most tragic and terrible news and go into a listing presentation within the next hour." Sherrie Storor
Don't forget to subscribe to the podcast via Apple Podcasts, Stitcher, Spotify or Google Podcasts.