Episodes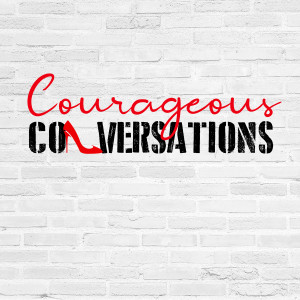 Wednesday Jun 22, 2022
Wednesday Jun 22, 2022
Welcome to Episode 100 of our podcast, Courageous Conversations, hosted by Leanne Pilkington.
In this episode, our guest is Emma Brown-Garrett, Auctioneer at Menck White Auctioneers. Here she shares how it took two decades to shape a successful real estate career, and why patience, perseverance and a great mentor all helped her find her feet.
Looking back on a 20-year real estate career, Sydney auctioneer Emma Brown-Garrett has two key pieces of advice: have the patience to find your niche and seek out someone who will mentor and believe in you.
Emma notes it wasn't until both these elements fell into place that she found her true calling as a highly successful female auctioneer.
And it took her a lot of false starts, a whole host of perseverance and a near exit from the industry to get where she is today.
Now two decades into a career that initially appealed for its glamour and excitement, Emma has truly found her feet as an auctioneer at Menck White who also thrives on the challenge of auction competitions.
In this Courageous Conversation with Leanne Pilkington, Emma shares her real estate journey, including why she feels her real estate career has just begun, and how she persevered to get where she is today.
She discusses what success looks like and why it's deeply personal, the achievements she's most proud of, and how she balances a career with family life.
Emma also looks at the importance of finding a good mentor, and how her mentor took her career to the next level by identifying a skillset she never knew she had.
She offers an insight into the relentless commitment to training which keeps her at the top of her game, shares some thoughts on female leadership in the industry, and offers some key tips for young agents starting out who may not yet know where their destiny lies.
In the process, Emma discusses the work/life balance that comes with raising a family and why it's okay to have goals and aspirations that extend beyond the role of motherhood.
She also offers some sage advice on why success is something you find when you least expect it, and how it's important to believe in yourself, back your ambition and have the patience to know if you work hard, train hard, and surround yourself with the right people, your time will come.
"I've just started my career and this is something that I wish someone had told me when I was younger. If they'd said to me that at 44-years-old you'll be starting your career. Everything else leading up to it is steps and they're chapters in your book that lead you this amazing chapter. But I cannot believe that I'm now really embarking on my true career." – Emma Brown-Garrett.
Don't forget to subscribe to the podcast via Apple Podcasts, Stitcher, Spotify or Google Podcasts.