Episodes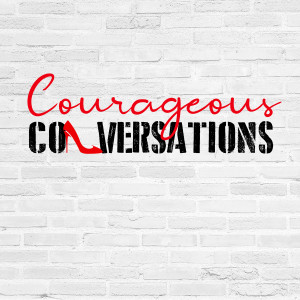 Wednesday Jul 06, 2022
Wednesday Jul 06, 2022
Welcome to Episode 101 of our podcast, Courageous Conversations, hosted by Leanne Pilkington.
In this episode, our guest is Louise Barton, a Licensed Real Estate Agent at Richardson & Wrench - North Sydney. Here, she shares the story of what drew her from Scotland to Sydney and the skills and self-belief that saw her attain success.
Imagine moving halfway around the world to restart your real estate career from scratch.
That's exactly the position Louise Barton found herself in when she took the plunge and booked a ticket from Scotland to Sydney.
Armed with a working visa and the belief Sydney was one of the best real estate markets in the world, Louise set out to forge a fresh career in a town where she knew no-one and had nothing but a suitcase worth of clothes.
She would either make it or come home, tail between her legs…
Five years later and Louise has built a readily recognisable brand as an agent with Richardson & Wrench North Sydney.
But it wasn't always easy or without its hurdles. There were temp jobs along the way and the temptation to shift careers totally.
However, persistence has well and truly paid off for an agent who had an unshakable belief in her skillset and an unwavering faith she could make it in one of the most competitive real estate markets in the world.
In this Courageous Conversation with Leanne Pilkington, Louise shares what drew her to Sydney, how and why she backed herself, and what changed the playing field to see her interviewing agencies, rather than vice versa.
She offers an insight into the mindset that helped her attain success, along with how she's used social media to build an established brand.
Along the way, Louise talks about her approach to customer service, the skills that translate regardless of what market you're operating in, and how she's setting her team up for success in a Sydney market that's quickly turning.
"I'm up against people that have been born and bred here. They've done it for a very long time, but luckily I always believed in my ability and failing wasn't an option. And I think if you've got that mindset, then you are going to make it. You've got to believe in yourself. And then everyone else around you will start believing in you." – Louise Barton.
Don't forget to subscribe to the podcast via Apple Podcasts, Stitcher, Spotify or Google Podcasts.