Episodes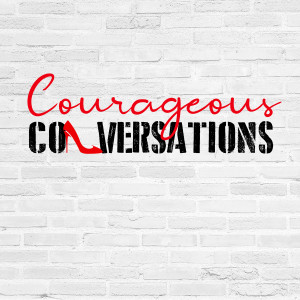 Wednesday Feb 02, 2022
Wednesday Feb 02, 2022
Welcome to Episode 90 of our podcast, Courageous Conversations, hosted by Leanne Pilkington.
In this episode, our guest is Lara Moro, a licensed consultant specialising in project marketing, sales and buyer advocacy.
After starting in off-the-plan sales aged 21, Lara Moro has enjoyed a highly rewarding and successful 30-year career in real estate that unites her expertise in marketing and sales.
Along the way, she has worked with some of the country's best known hi-rise developers.
But that doesn't mean it was an easy or quick decision to start her own business. Instead, Lara explains it was a long time coming, despite her friends consistently urging her to back herself and take the leap.
Now, that leap is well and truly paying off. Just two years after launching her own brand, Lara has been named among 15 property experts to watch by the Australian Business Journal.
Working with developers and buyers, Lara specialises in assisting developers market and sell their project. She also works with buyers to help them make the right decision when it comes to purchasing an apartment.
Looking back, Lara reflects the buyers' advocate role in the apartment space was a gap in the market that needed filling, allowing downsizers, property hunters and investors to make educated choices.
In this Courageous Conversation with Leanne Pilkington, Lara talks about creating a career that unites her extensive sales and marketing experience with a commitment to mentoring others.
She shares an insight into what finally prompted her to start her own brand, including the unique services she offers.
Lara also discusses how she came to be in project marketing and sales, and why it was a career she was destined for since she was a child.
In a podcast that's all about finding your niche, embracing your skills and picking the moment to take the leap required, Lara also talks about dealing with the negative voice in your head and the strategies she uses to make tough decisions.
"For years, I said I'm going to work for myself. And then I would work for a developer and work as a channel manager or in their sales and marketing team…but then I just thought, no, enough's enough.
"It's been a great experience to work with some of Melbourne's best developers. I just feel that now I can offer my expertise and be a lot more impartial." Lara Moro
Don't forget to subscribe to the podcast via Apple Podcasts, Stitcher, Spotify or Google Podcasts.