Episodes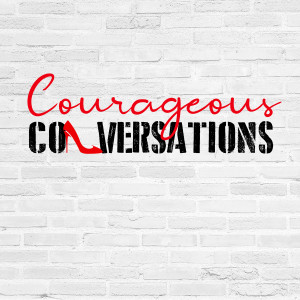 Wednesday Feb 16, 2022
Wednesday Feb 16, 2022
Welcome to Episode 91 of our podcast, Courageous Conversations, hosted by Leanne Pilkington.
In this episode, our guest is Virginia Brookes, the Director of Resolver Recruitment and Temp Talent.
It's easy to get so caught up in the day-to-day activity of being in real estate that you can overlook other areas of your life.
In a market like the present that's particularly the case, where agents and property managers find themselves making one more deal, one more phone call, sending one more email and soon realise they're working seven days a week.
That was exactly the position real estate recruitment expert Virginia Brookes found herself in back in 2020.
After a tough couple of years, the industry had only just bounced back and as a business owner she was working relentlessly when the first wave of Covid saw 95% of her business evaporate overnight.
She was exhausted before the strain of lockdowns even began.
What she did next helped her regain her perspective, prioritise her family, and allowed her to say yes to her dreams.
In a Courageous Conversation that is all about regaining the work/life balance, Virginia talks about the importance of getting your priorities right, of taking time out when you need to, of saying yes to experiences and no to never-ending work demands.
She shares the lessons she learned by taking time out from her business, along with the benefits it provided her personally, and the tough decisions it helped her make.
Virginia also offers an insight into the strategies she uses now to ensure she doesn't fall back into workaholic habits.
Through the lens of a recruitment expert, Virginia then talks about the mass exodus of property managers from the real estate industry, and gives her tips on how agencies can help retain staff, assure them of their value and set them up for the period ahead.
"Something else has got to sometimes take priority other than work. Because as a business owner, you just get entrenched and you get obsessed and you always want to do better, and you forget some of the stuff that is going to be there one day after business." Virginia Brookes.
Don't forget to subscribe to the podcast via Apple Podcasts, Stitcher, Spotify or Google Podcasts.