Episodes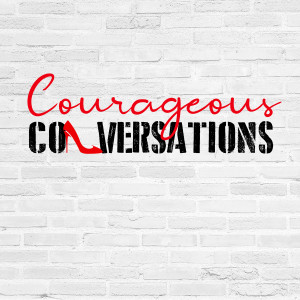 Wednesday Mar 02, 2022
Wednesday Mar 02, 2022
Welcome to Episode 92 of our podcast, Courageous Conversations, hosted by Leanne Pilkington.
In this episode, our guest is Madelyn Jones, the founder of The Good Box.
When events manager Madelyn Jones found herself walking past the same homeless man every morning in Sydney, she knew there must be something she could do.
Confronted by the issue of homelessness in a big city, she didn't want to become the type of person who averted their eyes, or worse yet, made jokes.
The problem weighed on her, upset her and ultimately saw her take action in the form of a social enterprise called The Good Box, which she co-founded in 2018 with Gali Blacher.
Each year, The Good Box now distributes tens of thousands of hand-packed gift boxes to partner charities who then hand the boxes out to the people who need them most.
The aim is to provide a box packed full of new items that people experiencing homelessness need depending on their situation.
There are boxes for men, for women and for people sleeping rough with their pets. Each box is purchased by an individual or corporate sponsor and contains a handwritten note.
In addition to providing much-needed items, the gift boxes help start a conversation and build trust.
In this Courageous Conversation with Leanne Pilkington, Madelyn shares the occasionally tough journey of The Good Box, including how it went from something she did part-time to a full-scale social enterprise that saw her willingly walk away from a promising corporate career.
She also offers an insight into how and why real estate agencies are getting behind the initiative to donate a Good Box on behalf of their clients as an alternative to the traditional settlement gift.
"The thing with homelessness is it's not just one type of homelessness. It's extremely multifaceted. And so our mission has always been to make sure that we're catering to all different types of homelessness." Madelyn Jones.
Don't forget to subscribe to the podcast via Apple Podcasts, Stitcher, Spotify or Google Podcasts.