Episodes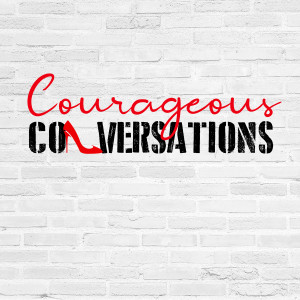 Wednesday Mar 16, 2022
Wednesday Mar 16, 2022
Welcome to Episode 93 of our podcast, Courageous Conversations, hosted by Leanne Pilkington.
In this episode, our guest is Nicole White, an events and team building expert who is passionate about mental health and the impact music can make in your life - professional and personal.
While the real estate industry might have stood at a precipice of unknowns during Covid-19, the entertainment and events sector was forced into total freefall.
Events dried up, entertainment was off the cards, and every corporate gathering was cancelled.
So what do you do when your entire industry collapses? Well you pivot, and pivot again, in the hope one of those pirouettes pays off.
That's exactly the situation Nicole White and her company Rock and Roll Team Building found themselves in over the past two years.
But in the face of extreme adversity and a landscape of business fear, she and business partner Ciaran Gribbin of INXS didn't give up.
Instead, they used their love of music and their background in team building to help businesses and individuals manage the mental uncertainty and anxiety of a pandemic.
In this episode of Courageous Conversations with Leanne Pilkington, Nicole discusses how creating and experiencing music can help bring people together and foster wellbeing.
She shares the highs and lows of working in the entertainment industry over the past couple of years, including navigating the heartbreak of watching events dry up and finding the successful business she had built was on the brink of closure.
Nicole also offers an insight into how sound therapy and music alleviate stress and how the creation of music can bring a corporate team together in a whole new way.
"One of the main tools that music therapists use in their work is actually songwriting. So being able to work with someone who's experienced trauma or who is experiencing depression and anxiety, or has had a tough time in life, allowing them to articulate that through songs – through writing, putting words to music – is a really powerful therapy tool," Nicole White.
Don't forget to subscribe to the podcast via Apple Podcasts, Stitcher, Spotify or Google Podcasts.