Episodes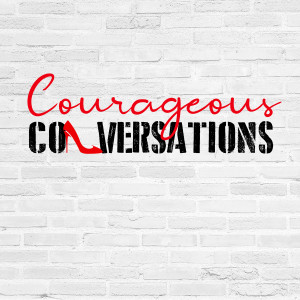 Wednesday Mar 30, 2022
Wednesday Mar 30, 2022
Welcome to Episode 94 of our podcast, Courageous Conversations, hosted by Leanne Pilkington.
In this episode, our guest is Kylie Maxwell, a successful agency owner, a real estate business coach, consultant and a trainer at Real+ Training and Consultancy.
When successful agency owners Kylie Maxwell and her husband Jason sold their business in Queanbeyan, New South Wales last year, many in the industry were surprised.
After all, here was a couple at the top of their game, with a highly successful LJ Hooker office, an enviable market share and a renowned reputation in the industry.
But as Kylie explains, it was an opportunity too good to pass up and one they weren't sure would present itself again in a couple of years' time.
It also provided the opportunity to explore other areas of the industry that Kylie was passionate about.
In this episode of Courageous Conversations with Leanne Pilkington, Kylie offers an insight into the thinking behind the sale, how it was a proposal that came out of the blue, and why they were fortunate to have a business that was sale-ready, despite no intentions to sell.
She explains the role good processes and procedures play when it comes to property management, why every agency owner should audit their business annually, and why the systems they had in place allowed them to seize the unexpected opportunity.
Kylie also reflects on a 30-year career in the industry, including a brush with burnout that many will relate to.
She discusses the challenge of being a leader and a people pleaser, and the changes she made to her leadership style in order to better manage her time, her energy, and the work/life balance.
In a podcast that's part business best-practice, part property management masterclass, and part lessons in leadership, Kylie offers a wealth of tips, some stellar advice based on experience and a truly personal insight into why she is rightly regarded as one of the best real estate practitioners in the industry.
"If you have a business and it is in your five-year plan to sell your rent roll, don't wait until you're tired of it and you've run it into the ground. Do it while you're still actively working in it, and you're vibrant and it's got a good reputation and you've got a good asset to sell," Kylie Maxwell
Don't forget to subscribe to the podcast via Apple Podcasts, Stitcher, Spotify or Google Podcasts.