Episodes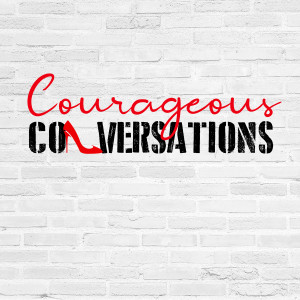 Wednesday Apr 13, 2022
Wednesday Apr 13, 2022
Welcome to Episode 95 of our podcast, Courageous Conversations, hosted by Leanne Pilkington.
In this episode, our guest is Rebecca Wiener McGregor, a consulting hypnotist certified by the National Guild of Hypnotists, creator of the Whole Life Happy Method of hypnosis, breakthrough-maker coach, and mentor since 2004.
Rebecca Wiener McGregor is widely regarded as one of the best hypnotists and money mindset mentors in the US. Renowned for her spiritual practice and gratitude meditation, she has empowered the lives of thousands of people to achieve their vision and purpose. 
But as this Courageous Conversation with Leanne Pilkington reveals, it's not an easy road to achieve the transformation, it's a physical, mental and spiritual journey that in time will create certainty, clarity, and emotional freedom in your life.
In this deeply personal podcast, Rebecca reveals how she blends hypnosis, mindfulness and breathing, to create clarity of personal and business values.
She shares the thought process that has allowed her to push through the darkest of times to come out stronger and more empowered than ever. 
With her Emotional Freedom Technique (EFT), along with neuro-linguistic programming (NLP), Rebecca offers essential tips on self-care, finding the positive, and seeking out the space and support you need when times get tough.
She offers an insight into how mentoring has allowed her clients to emerge stronger, more resilient and with more exciting plans for their businesses ahead.
Rebecca also takes the time to share her expert advice on how to focus on a life without negative judgement but finding the balance to create a lifestyle that feels you, not like you think you should feel. 
"When you get into that practice of practising gratitude, where you're writing down what you're grateful for, what happens is that your brain starts to look for more good in your life. All the time. I have goosebumps right now because when I started practising gratitude, it saved my emotional life" – Rebecca Wiener McGregor
Don't forget to subscribe to the podcast via Apple Podcasts, Stitcher, Spotify or Google Podcasts.