Episodes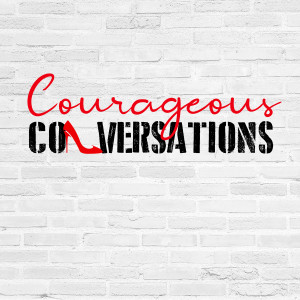 Wednesday May 11, 2022
Wednesday May 11, 2022
Welcome to Episode 97 of our podcast, Courageous Conversations, hosted by Leanne Pilkington.
In this episode, our guest is Laura Valenti, is an REIQ board director and the founder of Solutions Property Management in southeast Queensland. With a focus on addressing domestic violence and a passion for empowering women, Laura was named the AREAs 2020 'Most Influential Woman in the Property Market'.
Far too many headlines in the past few years have highlighted the tragedy of domestic violence. In this Courageous Conversation, Laura Valenti shares how the real estate industry can step up to assist, along with the ongoing challenges facing the property management sector as the nation emerges from a pandemic.
When it comes to domestic violence, there are few people with as much access to what happens behind closed doors as a property manager.
After all, what other professions have the right to regularly enter a home, assess its condition and get a feel for what's happening behind the scenes?
That's why Solutions Property Management owner Laura Valenti believes real estate professionals have an opportunity and an obligation to make a real difference.
This stance, and the initiatives she has put in place as a result, saw Laura named the Most Influential Woman in the Property Market at the REA awards in 2020.
In the time since, Laura has been developing a two-pronged approach to ensure the property management industry steps up to help survivors of domestic and family violence.
In this Courageous Conversation with Leanne Pilkington, Laura shares an insight into how real estate can play a role in recognising domestic and family violence, and helping its survivors.
She shares the easy steps agencies can take to ensure the issue is on their radar, that their staff know what to do, and how they can help survivors access the help they need to re-establish their lives.
With no experience of domestic violence personally, Laura explains the issue is far more common than many would believe and the past two years have shone a spotlight on just how prevalent the problem is.
And that's just one of the issues that came to light for the property management sector during Covid.
In a wide-ranging podcast, Laura also discusses the personal toll Covid-19 has taken on business leaders, and how the property management industry has altered in the period since.
She touches on the stress many PMs have endured, the mass exodus from the industry, and also looks at how the property management industry has changed permanently as a result.
"Housing is just intrinsically entwined with helping people get out of a DFV situation, because if there was a place to go to, then that's the first step. They leave, have a safe place and then start to get all of the things they need – the counselling, the connection to legal services – so that they can start to rebuild their lives. But you can't have any of that if you don't have a safe place to stay." Laura Valenti.
Don't forget to subscribe to the podcast via Apple Podcasts, Stitcher, Spotify or Google Podcasts.