Episodes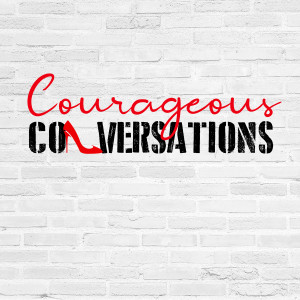 Wednesday May 25, 2022
Wednesday May 25, 2022
Welcome to Episode 98 of our podcast, Courageous Conversations, hosted by Leanne Pilkington.
In this episode, our guest is Nigel O'Neil, the Head of Growth at Barry Plant. He has a passion for leading and growing people, teams and offices and has been heading up large teams for over three decades. He has led a number of major real estate franchise networks through periods of change and growth and understands how building the right culture will deliver success.
Barry Plant CEO Nigel O'Neil has established a reputation as one of the most successful leaders in the industry. Here, he offers an insight into his approach, along with key leadership lessons he's learned within real estate and beyond.
Having led some two of the industry's best known real estate groups to success, it might come as a surprise to hear Barry Plant Chief Executive Officer Nigel O'Neil say he was a 'terrible leader' when he first started out as a business turnaround expert more than 20 years ago.
But he states he was. Although he loved improving businesses, it wasn't until he drew on emotional intelligence and embraced a 'servant leadership' style that he found the ability to bring people together and have them accept change.
Drawing on his extensive experience in finance and banking, Nigel has now helped businesses in a range of industries improve their processes and procedures, find their unique culture, and improve their results.
In this Courageous Conversation, Nigel shares his journey from chartered accountant to real estate CEO, discussing why the industry is unique but, at its core, still the same as any other business.
He discusses the importance of measuring customer satisfaction, why it all comes back to process and procedure, and how to engage your team so your company culture attracts talent and retains it.
Nigel also looks at some of the biggest challenges ahead for the industry, and how leaders can prepare for them now.
He discusses client feedback, and why it's critical to service-based business like real estate but is not just about seeking reviews and testimonials.
Noting leadership is a privilege, he also offers a thought provoking insight into the leadership style that has seen people change industries to remain part of his team.
"To me, being a servant to the team means I'm here to develop the business. I'm here to help them develop as people. So, it's a simple mantra that if something goes wrong, it's on me, and if something goes well, it's them…" – Nigel O'Neil
Don't forget to subscribe to the podcast via Apple Podcasts, Stitcher, Spotify or Google Podcasts.