Episodes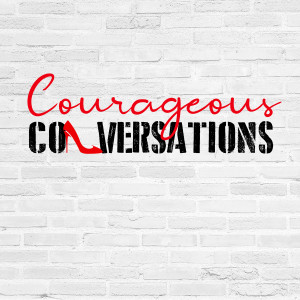 Wednesday Jun 08, 2022
Wednesday Jun 08, 2022
Welcome to Episode 99 of our podcast, Courageous Conversations, hosted by Leanne Pilkington.
In this episode, our guest is Anna Neelagama, the Chief Executive Officer at Real Estate Institute of Australia.
After two years in the role of Chief Executive Officer of the Real Estate Institute of Australia, Anna Neelagama discusses how far the industry has come, the major challenges that lie ahead, and how the REIA intends to address them.
When Anna Neelagama took on the position of REIA CEO, little did she realise a pandemic would promptly see her plunged into unchartered real estate waters.
Closed borders, rental moratoriums and social distancing all saw the industry in the spotlight while both sales agents and property managers were grappling with constantly shifting legislation and the very real challenge of trying to secure a roof over people's heads.
In this Courageous Conversation, Anna discusses her real estate baptism of fire and how she went from someone with no inside experience of the industry to advocating the sector's needs on the national stage.
She talks about how, in the wake of Covid, the exodus of property managers has emerged as the single biggest challenge facing the industry and what the REIA is doing to assist.
Anna also looks at the age-old issue of a single rule book for agents across the country, noting this is an issue dating back to the REIA's inception almost a century ago.
But now, 100 years later, she explains the REIA is finally making progress, and offers an insight into exactly how that's being achieved, and why it's not been as simple as many might believe.
Anna also examines how the industry can showcase the critical role agents and property managers play and why people need to appreciate that buying or selling property ranks alongside all the major life milestones.
She shares what she has been surprised to learn since taking on the sector's top job, and looks at why she remains inspired to be the industry's most passionate advocate.
"The reality is we have made an extraordinary amount of progress. The institutes themselves are very much on the same page when it comes to standards of training, of licensing and of on-the-job compliance. So the industry leads with that regard. The regulators simply haven't caught up. And what we'd like is for state and federal governments to come to the party and meet us there" – Anna Neelagama.
Don't forget to subscribe to the podcast via Apple Podcasts, Stitcher, Spotify or Google Podcasts.